About the Book
FULL TITLE:
Practically Raw Desserts: Flexible Recipes For All-Natural Sweets and Treats
AUTHOR:  Amber Shea Crawley (me!)
PUBLISHER: Vegan Heritage Press
RELEASE DATE: April 5th, 2013
FORMAT: Paperback, full-color photos throughout
LENGTH: 224 pages
FOOD PHOTOGRAPHY BY: myself, Amber Shea Crawley
To Purchase:
– U.S. fans: Click here to purchase from Amazon.com (hard copy OR Kindle version)
– Canadian fans: Click here to purchase from Amazon.ca (hard copy OR Kindle version)
– U.K. fans: Click here to purchase from Amazon.co.uk (hard copy OR Kindle version)
– International fans: Click here to purchase from Book Depository (free shipping worldwide)
– Click here to purchase from Barnes & Noble (hard copy)
– Click here to purchase an autographed copy
I can autograph your ebook!
Click here: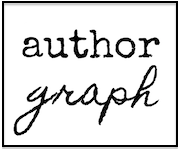 About the Recipes
All 100 recipes inside Practically Raw Desserts are…
raw and 100% vegan / plant-based
free of dairy, eggs, gluten, soy, refined sugars, refined flours, starches, corn, peanuts, and other nutrient-poor ingredients
all-natural, unprocessed, wholesome, and delicious
accompanied by ingredient substitution lists, creative variations (including ways to make the recipes grain-, oil-, and nut-free), optional cooking/baking directions (if applicable), and nutritional information
adaptable to any kitchen, whether you have a dehydrator or not
suitable for vegetarians, vegans, raw foodists, Paleo dieters, and omnivores!
Practically Raw Desserts: Flexible Recipes For All-Natural Sweets and Treats revolutionizes raw desserts with easy substitutions and baking options. This innovative dessert cookbook is filled with recipes for scrumptious raw cakes, cookies, brownies, pies, puddings, candies, pastries, and frozen treats. The recipes are vegan, gluten- and soy-free, and also free of refined grains and sugars, and other nutrient-poor ingredients. Substitutions and variations allow for easy cooking in a non-raw kitchen.
Ideal for beginners as well as seasoned raw foodists, Practically Raw Desserts is jam-packed with delicious, healthy-yet-indulgent treats that include Confetti Birthday Cake, Pecan Shortbread Cookies, Baklava Blondies, Tuxedo Cheesecake Brownies, Deep-Dish Caramel Apple Pie, Cashew Butter Cups, Summer Fruit Pizza, Dark Chocolate Sorbet, and many more!
Explore raw desserts at your own pace, even without special equipment or hard-to-find ingredients. Several recipes include oven-baking options, and the rest are no-bake! This companion book to Practically Raw is filled with full-color photos and provides nutritional data, a pantry guide, tips, substitution options, and helpful ingredient guides for each recipe. If you're looking for delicious and vibrant dessert recipes with maximum flavor and nutrition, then you'll love Practically Raw Desserts.
Want some more specifics? Get this:
Half the book consists of 20-minute recipes.
Only one-fifth of the recipes require you to turn on an oven or dehydrator (the rest are completely no-bake!).
Virtually the entire book is grain-free!
Two-thirds of the recipes have (or can be made to have) a low fat content.
Nearly two-thirds of the recipes are, or can be, nut-free.
Three-quarters of the recipes are naturally oil-free, and a number of others can be made without oil.
Over two-thirds of the recipes are (or can be) sweetened with no added sugars whatsoever.
Press for Practically Raw Desserts
12/5/2012: Vegan Heritage Press announces Practically Raw Desserts
3/18/2013: Vegan Heritage Press gives a sneak peak of Practically Raw Desserts
4/9/2013: Vegan Heritage Press welcomes Practically Raw Desserts
4/11/2013: Raw Food Betsy reviews Practically Raw Desserts
4/15/2013: Robin Robertson reviews Practically Raw Desserts
4/22/2013: Amber guest-posts about nuts and seeds on Vegan Yack Attack
4/23/2013: Vegan Crunk reviews Practically Raw Desserts
4/24/2013: Amber guest-posts about coconut on Keepin' It Kind
4/24/2013: Chic Vegan interviews Amber about the book and more
4/25/2013: Manifest Vegan shares a recipe from Practically Raw Desserts
4/25/2013: The Detoxinista reviews Practically Raw Desserts
4/25/2013: Thyme Bombe reviews Practically Raw Desserts
4/26/2013: Amber guest-posts about sweeteners on Healthful Pursuit
4/26/2013: Go Dairy Free reviews Practically Raw Desserts
4/27/2013: Amber guest-posts about oils and butters on Raw on $10 a Day
4/29/2013: Choosing Raw interviews Amber and shares a recipe
4/30/2013: Carrie On Vegan reviews Practically Raw Desserts and shares a recipe
5/13/2013: Chic Vegan reviews Practically Raw Desserts and shares a recipe
5/14/2013: Amber guest-posts about sweeteners on Fountain Avenue Kitchen
5/22/2013: Veggiegirl reviews Practically Raw Desserts
5/22/2013: Carrie On Vegan gives away a copy of Practically Raw Desserts
5/23/2013: The Kitchn reviews Practically Raw Desserts
6/2/2013: Olives For Dinner reviews Practically Raw Desserts and shares a recipe
6/15/13: Nikki reviews both Practically Raw and Practically Raw Desserts
6/17/2013: Vegan Culinary Crusade reviews Practically Raw Desserts
7/14/2013: Chocolate-Covered Katie shares a recipe from Practically Raw Desserts
7/18/2013: The Blissful Chef reviews Practically Raw Desserts and shares a recipe
7/23/2013: Joni Newman reviews Practically Raw Desserts and shares a recipe
8/12/2013: Vegetarians In Paradise reviews Practically Raw Desserts
9/23/2013: An Unrefined Vegan reviews Practically Raw Desserts, shares a recipe
9/24/2013: 86 Lemons reviews Practically Raw Desserts and shares a recipe
9/25/2013: Fork and Beans reviews Practically Raw Desserts and shares a recipe
9/26/2013: Ricki Heller (Diet, Dessert & Dogs) reviews Practically Raw Desserts
9/26/2013: Barefoot Essence reviews Practically Raw Desserts and shares a recipe
10/7/2013: Chic Vegan reviews Practically Raw Desserts and gives away a copy
11/9/2013: The Taste Space reviews Practically Raw Desserts, gives away a copy
1/8/2014: Vegan Richa reviews Practically Raw Desserts and shares a recipe
4/8/2014: Eats In Canada reviews Practically Raw Desserts
My posts about Practically Raw Desserts
12/4/2012: Coming Spring 2013: Practically Raw Desserts
3/28/2013: Practically Raw Desserts photo-packed mega-preview
4/8/2013: Now available: Practically Raw Desserts
Recipe Previews
Pecan Shortbread Cookies
Cocoa Crunch Clusters
Maple Streusel Coffee Cake Squares
Tropical Fruit Tartlets
Pecan Chai Spice Bars
Velvety Chocolate Mousse
Enlightened Carrot Cake
Salted Tahini Caramels
Tuxedo Cheesecake Brownies
Superfood Snackers
Devil's Food Cupcakes
Linzer Torte
Russian Tea Cakes
Chocolate Protein Bark
Dulce de Leche Spooncream
Coconut Heaven Cupcakes
Marzipan Buckeye Bars